Read about how artist, writer, and yoga instructor Rose Margaret Deniz finds joy in daily life with a routine centered around meditation, herbal tea, and her garden.
Welcome to ARE Living's ongoing interview series, where we get to share how you ARE living!

Finding joy in daily life with an early morning
Monday through Saturday, I wake up at 5 am. If I'm up late reading a good book and sleepy, I hit snooze until 5:30. Then, I meditate, which brings me joy and serenity. Most days, I also do breathing exercises and Jala Neti Kriya as part of my yoga practice, and wake up the family by 6 am. Next, I make my way downstairs to the kitchen in the dark where I flip on a light and make coffee for my husband, and green or oolong tea for me. Lastly, breakfast for all of us. Once my husband and kids are out the door, I finish my tea, write in my journal, and read something inspiring.
After that, depending on the day, I will teach a yoga class or practice on my own, paint in my studio, work on one of the fiction manuscripts I have in progress, or shift into editor mode and edit other people's stories. My day job has always been a mixture of multiple things.
I flourish as an artist, writer, mother, and yoga instructor when I flip back and forth between creative projects.

Rose Margaret Deniz
Most importantly, each day is filled with gluten-free meals prepared with whole foods, and with fresh fruit and veggies from my garden. One critical aspect of my daily routine is an early bedtime. That is to say, going to bed early allows me to sleep deeply, and after years of battling insomnia, early to bed and early to rise keeps me feeling my best.
Meditation brings serenity and joy in daily life
Fifteen minutes of meditation every morning has dramatically affected my sense of wellbeing, my mood, and my overall health. Meditation doesn't have to be long to be effective. It just takes practice and acceptance. As a result of daily meditation, my body, mind, and spirit are in balance and I'm able to face challenges and stress in my life without it triggering an auto-immune response.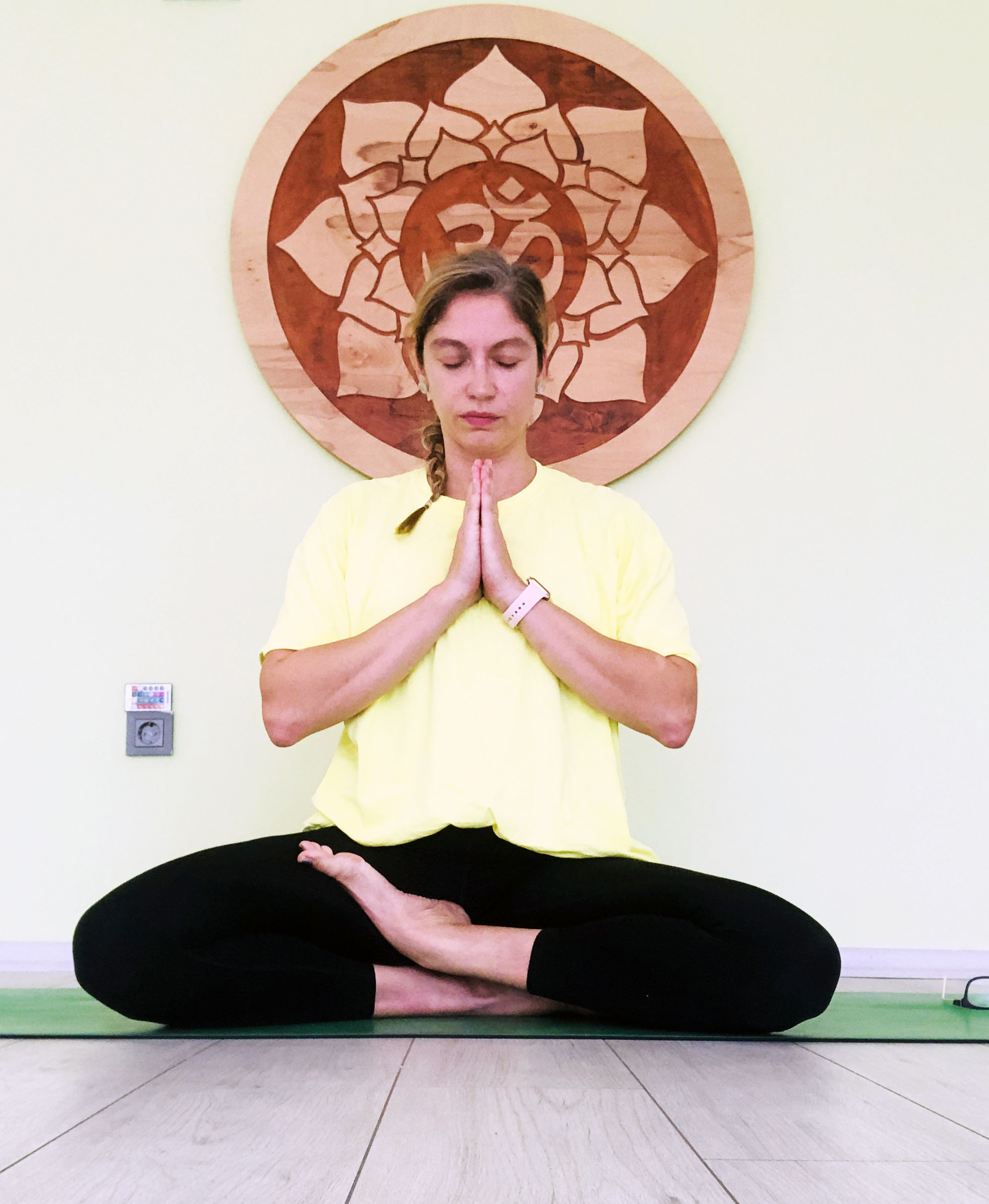 A poetic garden
One of my favorite daily rituals is walking through my garden with a cup of tea at dawn or dusk when it feels like the earth is charged with magic and the spirit guardians of my garden are most likely to whisper sweet words of beauty in my ear.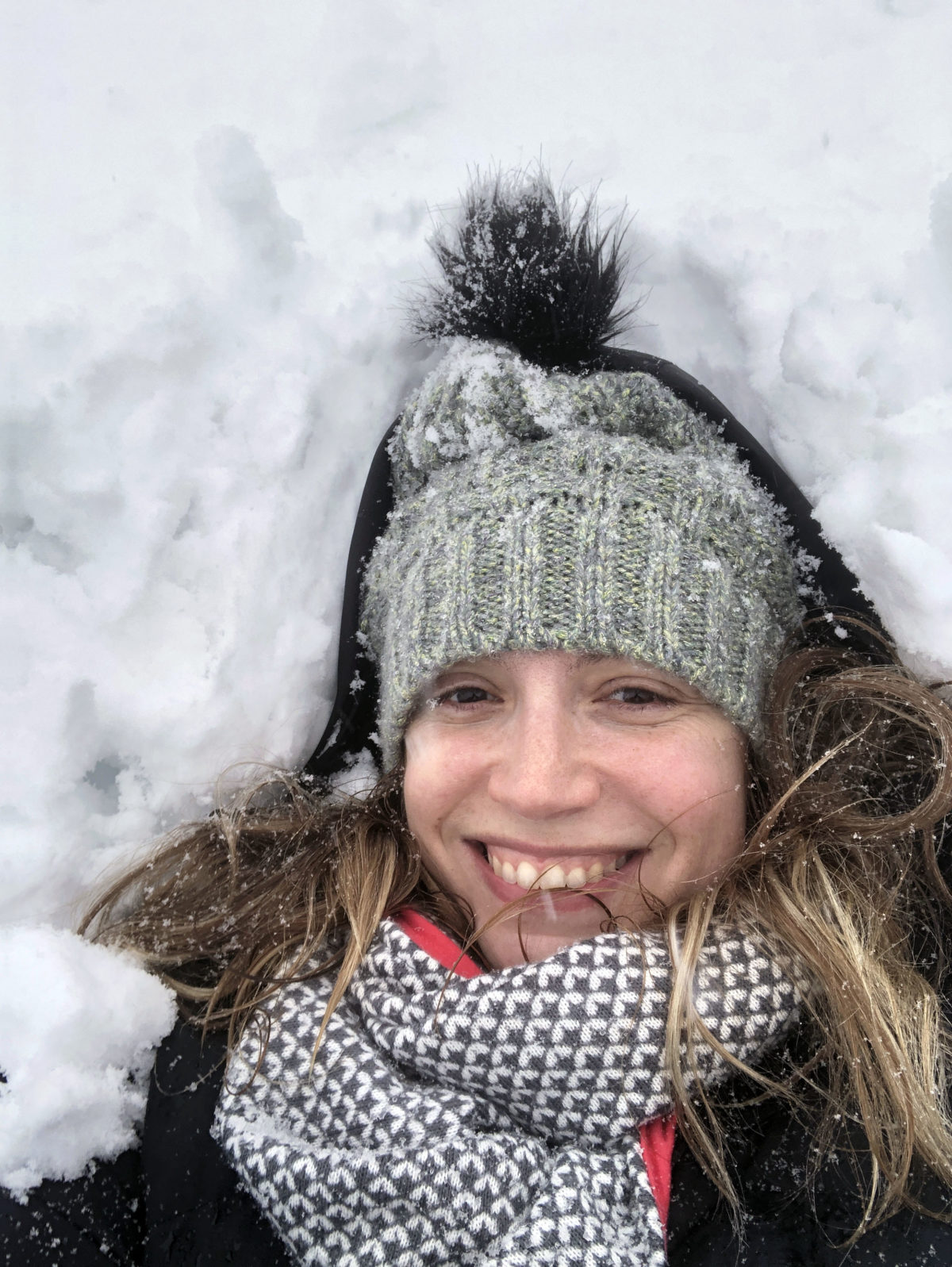 Joy in daily life from plants
Before I moved to Turkey, I was lucky if I kept a jade plant alive. Since moving to a Turkish village, I've turned a new leaf. I take delight in growing plants and vegetables that I can bring to the dinner table every night. After missing root vegetables from my Midwestern upbringing, I took matters into my own hands and began planting sweet potatoes, pumpkins, and squash. Now I no longer feel deprived, and every fall, I get a taste of home right in my own backyard!
Excited by all things green? Check out this post: How Caring for Plants Inspires Wellness

Setting the intention for joy in daily life
Every day has the possibility of delight. For instance, I'm delighted by how excited my dogs get when I leave and come back again after five minutes. Likewise, I'm delighted by poetry written by radical poets. Also, lucid dreams, cracking open a new book, stickers and inspirational planners. In addition, I love glue and Sharpies, clean laundry, and the smell of olive oil and garlic melding in a pan. I adore the first sip of tea and that blissful feeling after a good yoga session. Finally, I love the first snowfall, the sea, spending time with friends, and Sunday morning brunch with my family. Clearly, it is impossible for me to pick just one thing that delights me!
Every day has the possibility of bringing delight if I set the intention to discover it.

Rose Margaret Deniz
Fueled by self-care
Taking care of myself nourishes me so I can care for others well. As a result, I get that feeling that my body and spirit are happy.
Garden delight
These days I'm loving roasted butternut squash from my garden. First, I cube it and drizzle it in olive oil. Then, I season it with sage and cinnamon. Finally, I bake it on an oven sheet for 20-30 minutes. In the end, it comes out caramelized, buttery, and incredibly rich!
Take a cookbook to bed
I adore cookbooks and read them like novels, even going so far as to curl up with a cup of tea and read them in bed! As one example, a recent favorite of mine is Aran Goyoaga's Cannelle et Vanille. Ultimately, for a while I was obsessed with her gluten-free pizza dough recipe and made it weekly.
Joy in daily life with yoga
I love the peace of mind, flexibility, and inner balance that yoga gives me, and I try to impart that same sense of wellbeing in my yoga classes. In addition, I'm also a big fan of walking, shooting hoops, playing ping-pong with my son, hiking, and lifting weights. So as you can imagine, sports are very important to me. In short, even though I've traded in running shoes for bare feet on a yoga mat, I love exploring all kinds of movement that makes me feel exhilarated and strong.
Less caffeine gives a dose of joy in daily life
*Approaches the mic.* Tap. Tap. "Is this thing on? Hello, I'm Rose, I'm an artist and a writer, and a former coffee addict."
In other words, I broke up with coffee because it caused me sleeplessness and anxiousness and it was time to make some changes.
That being said, I've found that I can enjoy a small Turkish coffee once in a while in the afternoon with friends, or sip on a Sunday cup with my husband. However, I feel better without the 1, 2, or 3 cups that I used to crave every morning.
Goodbye coffee, hello tea!
One of my favorite herbal teas at the moment is Melez Lifestyle Tea's Lavender Rooibos blend and our very own ARE Living Ashley's Cozy Apple Tea with Cinnamon and Clove. 
Above all, I love staying hydrated with water infused with lemon, lime, or mint, and I make a yummy cup of warm lactose-free or dairy-free milk with Shatavari, an Ayurvedic herb.
A unique blend
One word to describe me is multifaceted!
Rose Margaret Deniz is co-founder of ARE Living along with Ashley and Ermis. She is an artist, writer, and yoga instructor @roselayoga. The farm-girl turned expat has been gluten-free for over 12 years, and can be found in her kitchen whipping up seasonal meals for her bilingual family, growing herbs in her garden, painting and writing in her studio, and practicing yoga.