This AMAZING Fresh Citrus Ginger Pomegranate Juice is so satiating! I mean, WOW! Go to the store and get all of the essentials immediately. You will not be disappointed.
What I love about this easy homemade fresh pomegranate juice is how it can be made in a blender. That's right! No expensive juicer is needed. All you need to focus on is getting good quality fruits. When choosing your pomegranate, make sure to get a large one—you'll need about one cup of seeds.
For this recipe, I used Turkish mandarin oranges, a lemon, and a thumb of ginger.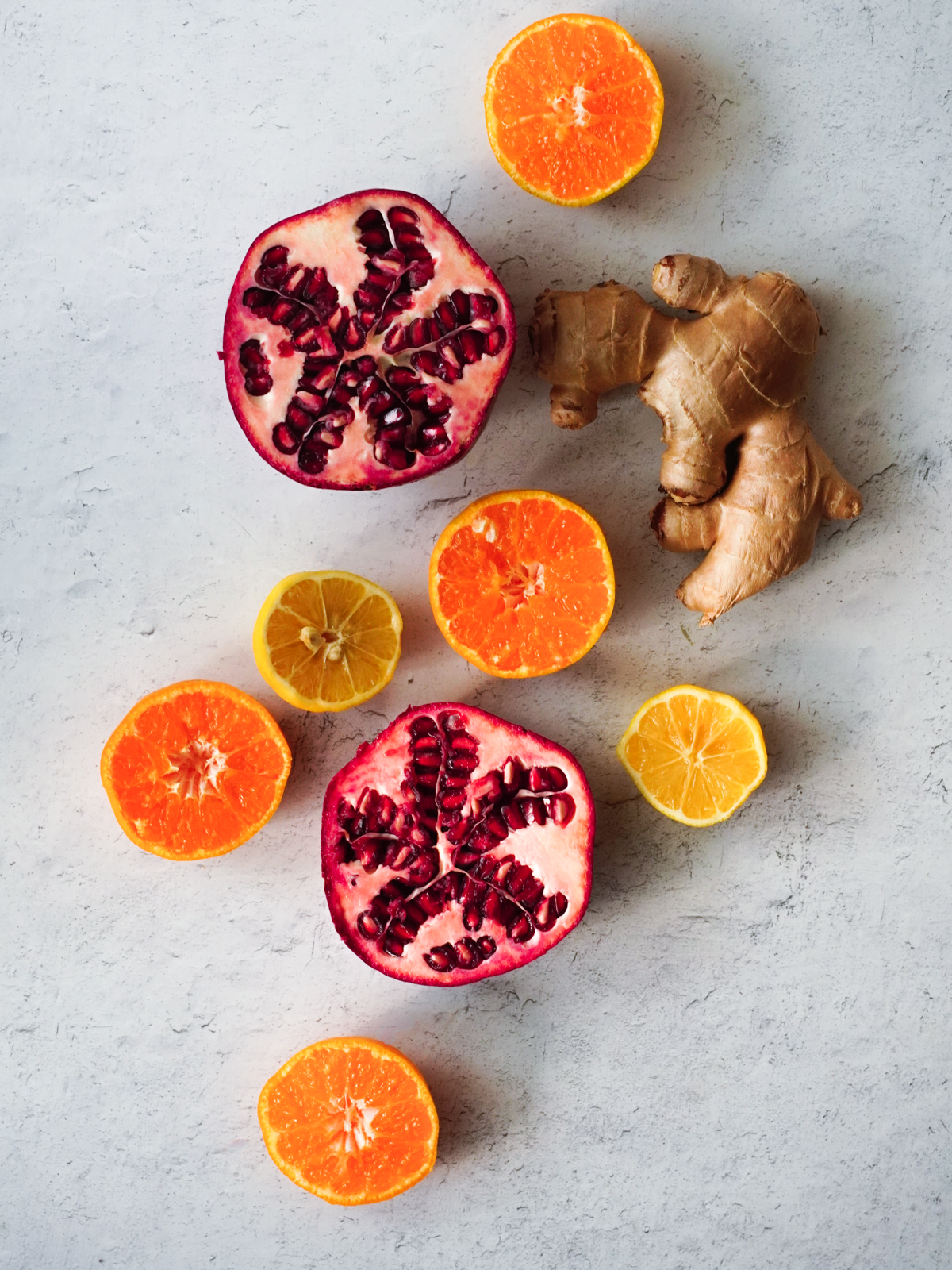 Though this juice recipe is AMAZING as is, there are other ways to make it just as special. Feel free to add in or swap for any of these fine ingredients mentioned:
Fresh turmeric
Pineapple juice
Celery juice
Cucumber
Grapefruit juice
You might want to make a big batch. It's going to disappear quickly!
How to Remove Pomegranate Seeds (mess-free).

First, Use a sharp knife to cut the fruit into fourths. 
Then, fill a big bowl halfway with cold water.
When ready, submerge the pomegranate wedges into the water. Spread the wedge gently and with your fingers, gently wiggle the seeds out. If you don't want to burst the juice, be gentle. If it happens, don't worry because it will shoot into the water rather than onto you!
Finally, drain the pink water and thoroughly rinse the pomegranate seeds until the water runs clear. The end product is pomegranate seeds that are free of stains.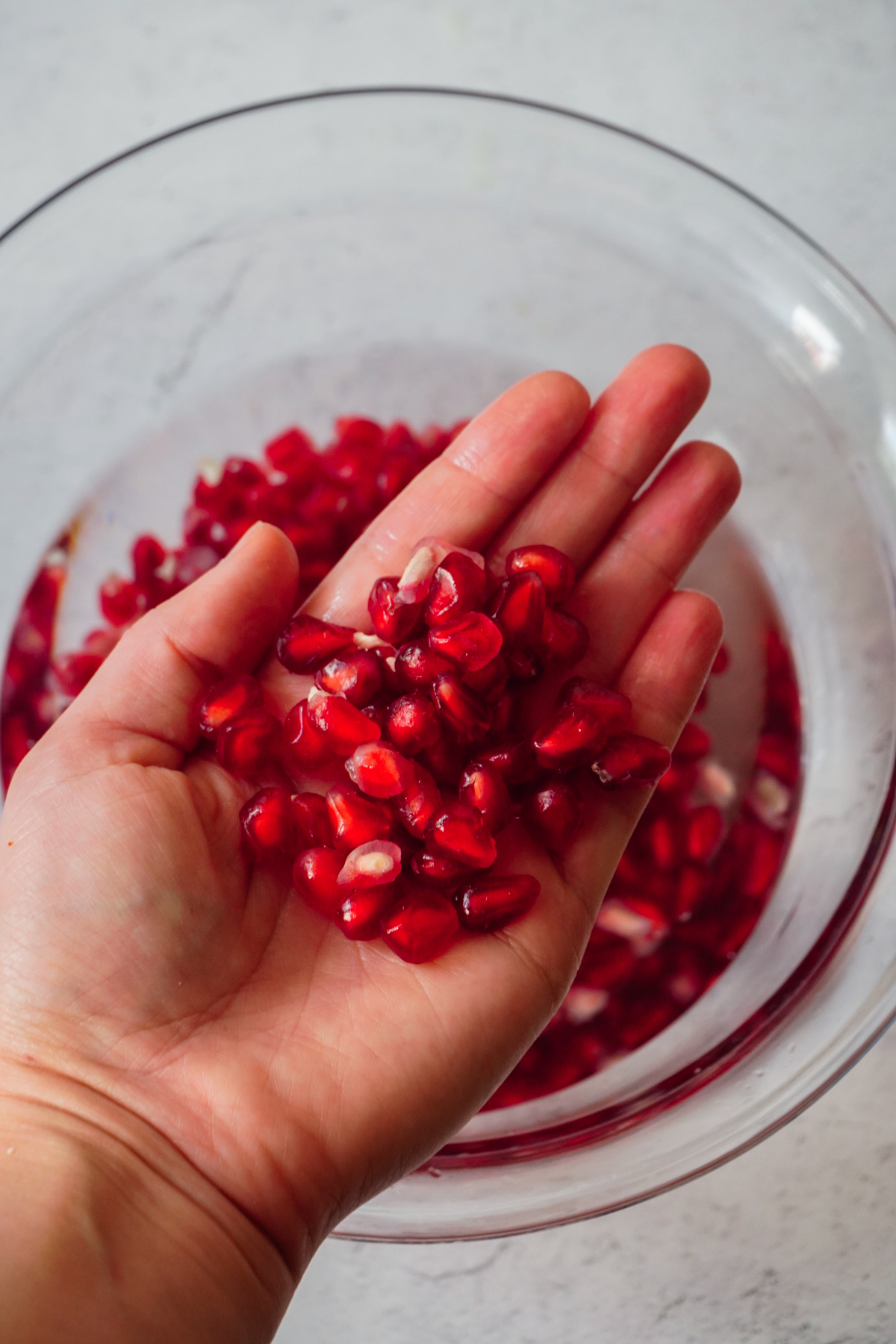 Now that we've covered the basics, let's make some healthy, delicious pomegranate juice.
Looking for More Delicious Recipes? Try These!
Need More Living Inspiration? Read These Articles.
Blender Citrus Ginger Pomegranate Juice
Ingredients
1

cup

pomegranate seeds

about one large pomegranate

3

mandarin oranges, juice of

or use any orange you can find

1

lemon, juice of

1

thumb of ginger
Instructions
Add all of the ingredients into a blender. Blend on high for about 30 seconds. When ready, strain the mixture over a bowl with a super fine strainer. Once strained, pour into your favorite glass and enjoy it right away.